7 Best Campgrounds In And Around Queenstown, NZ
Queenstown is an amazing town, and the surrounding scenery is some of the most dramatic and recognizable on the planet, thanks to its inclusion in many TV series and movies. As you might imagine, this area is also great for camping. Where can you park your motorhome, campervan, or 4WD camper to enjoy the best scenery and the most relaxing experience? Here are a few recommendations.
1. Pleasant Flat Campsite: Mount Aspiring National Park
This lovely campsite in Mount Aspiring National Park provides spectacular views of Mount Hooker and provides you with fishing access to Haast River. There are some lovely spots to picnic here, and many beautiful walking trails. Facilities include flushing toilets, running water and shelter for cooking. Unfortunately, as is quite common with New Zealand parks, no dogs are permitted.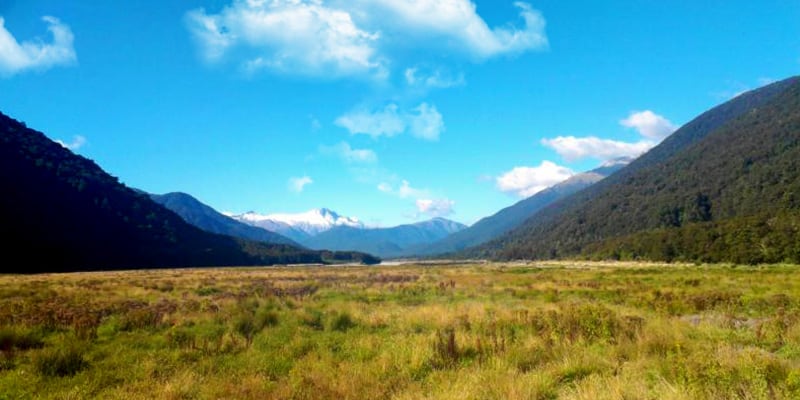 2. Sylvan Campsite: Mount Aspiring National Park
If you enjoy a wooded setting, you will want to park your campervan at Sylvan Campsite. Follow the swing bridge across the little creek, and you can walk along a shady trail to Lake Sylvan. Go fly fishing in the river or simply enjoy the forested scenery. Facilities include flushing toilets and running water. You may build a campfire.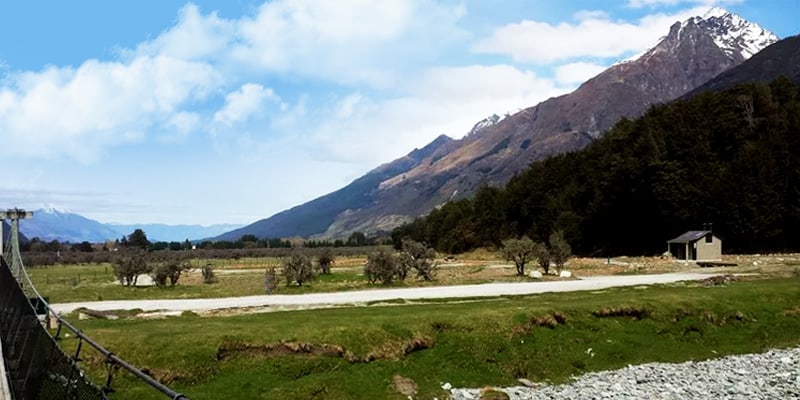 3. Cameron Flat Campsite: Mount Aspiring National Park
For those who love mountain views, Cameron Flat is hard to beat. Here you can set up camp along the beautiful Makarora River. You can fish in the river, or you can go hunting, tramping or walking. Facilities available include running water, flushing toilets, and shelter you can use for cooking.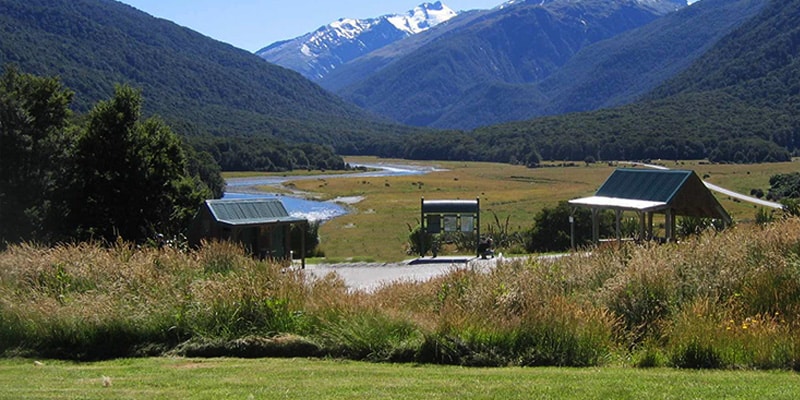 4. Deer Flat Campsite: Fiordland National Park
Leaving Mount Aspiring National Park and journeying to Fiordland, you will come to Deer Flat Campsite. Located in a spacious meadow and sheltered by forested hills, this campsite is a great option for fly fishing enthusiasts since it provides access to the nearby Eglinton River.
Sometimes this campsite is flooded, so be sure to check ahead before you plan your itinerary. Note that there is no running water here and no toilets either. You can only get water from the stream.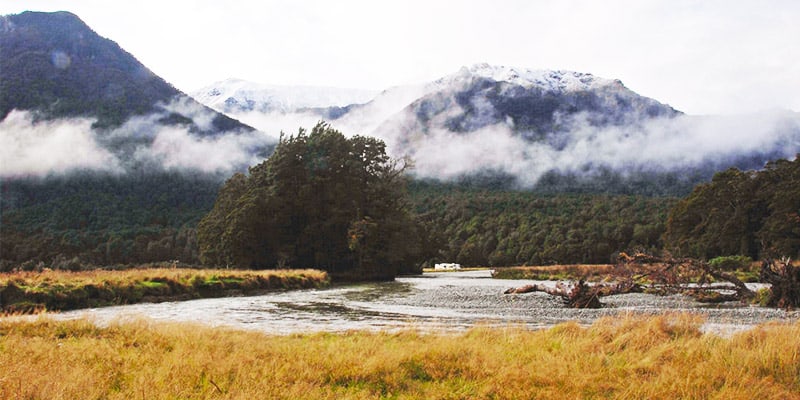 5. Henry Creek Campsite: Fiordland National Park
In the eastern part of the park, you will find this campsite near Lake Te Anau. It is the perfect place to stop on your way to or from Milford Sound. Most campervans should have no problem fitting into these spacious spots. No running water is available here, but there is water from a nearby stream.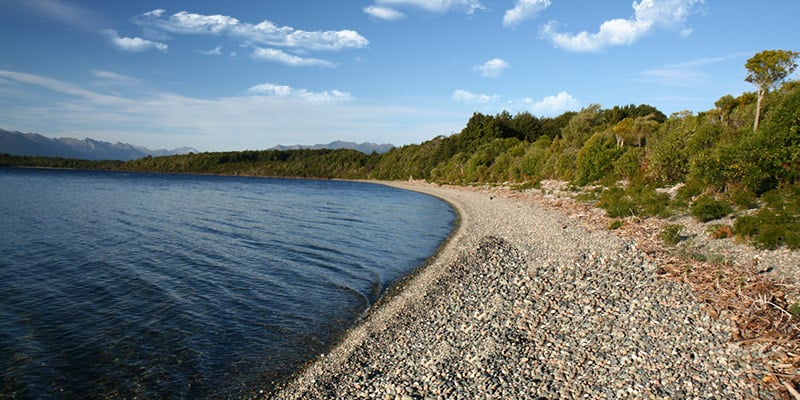 6. Mackay Creek Campsite: Fiordland National Park
To reach this picturesque campsite, drive along Milford Road. Be forewarned that the road can be a bit of a challenge both because it is gravel in parts and because the visibility is not great.
Once you arrive, you can behold spectacular views of the Eglinton Valley. There are many short walks which you can take to explore the area, and you can go fly fishing in the river. You must get water from the stream or bring it with you as there is no tap water. You can however build a campfire.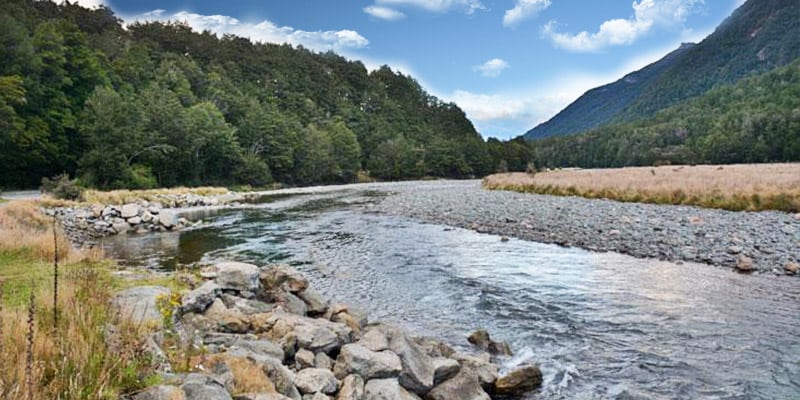 7. Monowai Campsite: Fiordland National Park
On the shore of Lake Monowai, you will find Monowai Campsite. There are so many activities you can do here. It's a fisherman's paradise, and there are trails you can take to reach Green Lake and Rodger Inlet huts (you can even stay in these huts, as they have beds, mattresses and heating). There is a boat launch here so you can go out on the water, as well as running tap water. There are however no flushing toilets.
Now you know some of the finest campgrounds where you can relax and spend the night in the Queenstown region, surrounded by the beauty of nature. Wherever you do decide to drive, park and stay on your New Zealand vacation, you can be assured of one thing, and that is that you will have a magical time.