4 Unbelievable Parks to Visit in Your Campervan Near Christchurch
Christchurch is the oldest city in New Zealand, and a spectacular destination in its own right. Whether you choose to visit one of the city's many museums or galleries or spend an afternoon picnicking on the banks of the Avon River, you can look forward to a delightful visit.
But Christchurch is also an excellent staging post for journeys of exploration throughout the surrounding region, one where you will find majestic peaks, verdant forests, and a dramatic coastline. Following are some of the most exciting nature parks to pay a visit to in your campervan or motorhome while you are in Christchurch!
1. Nelson Lakes National Park
This park requires you to drive about four and a half hours north of Christchurch, but doing so is more than worth it. Featuring a rugged landscape of lakes and mountain peaks, the real gem in Nelson Lakes' crown is the famous Blue Lake.
The Blue Lake has a deep blue-violet hue to it, just as the name suggests. But this hue is so spectacularly refined and deeply saturated that many visitors find they are unable to give words to it. The lake is sacred to the Māori, who call it Rotomairewhenua, which translates roughly to "lake of peaceful lands."
The lake was traditionally used to cleanse the bones of the dead, which in turn would release their spirits on a journey to the afterlife. Researchers have concluded that it contains the clearest freshwater on the planet. Needless to say, it is surreal to behold, and a sight you will never forget.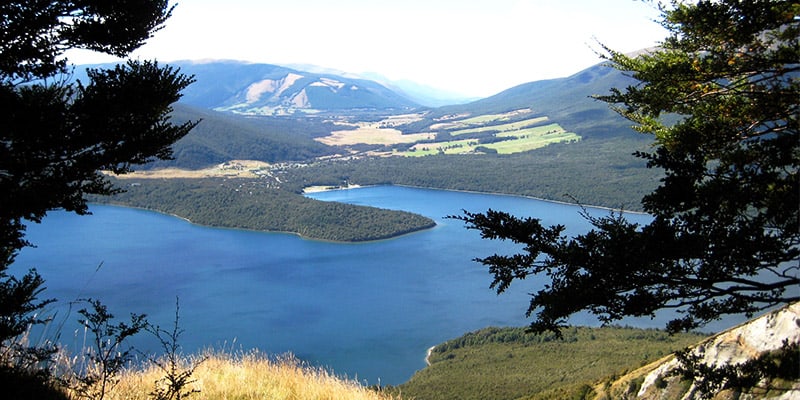 2. Lake Sumner Conservation Park
Picture a land of high elevation lakes, beech trees, winding, wide rivers, and hot springs, all with a backdrop of snowy mountains, and you have Lake Sumner Conservation Park, located about two and a half hours away from Christchurch.
Here you will find plenty of walking trails as well as opportunities to fish for brown trout and quinnat salmon. You can also go rafting or kayaking on the Hurunui River. Those who are up for a challenge can try the Māori Gully. As with New Zealand's other parks, Lake Sumner is very much motorhome- and campervan-friendly.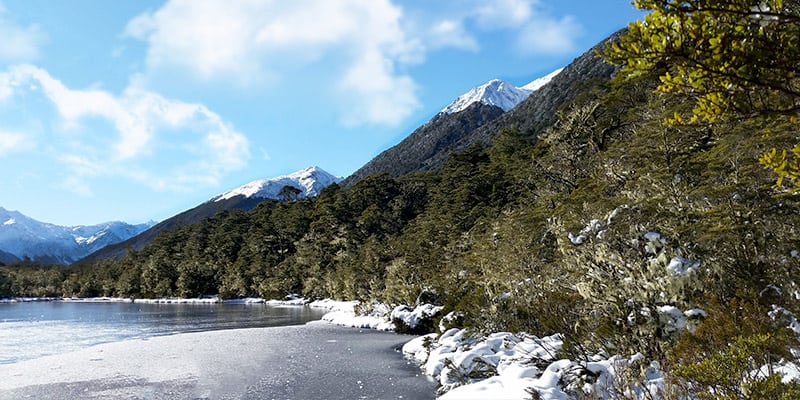 3. Arthur's Pass National Park
Even closer to Christchurch is the majestic Arthur's Pass National Park. You can drive to this stunning park within just over two hours. This was the first national park ever established on the South Island of New Zealand. There are quite a few tramping tracks to explore, some of the most popular being Avalanche Peak, Hawdon-Edwards and Mingha-Deception. You can also ski or go mountaineering.
The most famous feature of Arthur's Pass National Park is of course Arthur's Pass. Rising 900 metres, it is the highest pass in the Southern Alps, offering extraordinary views of the surrounding peaks and countryside.
Before you head to Arthur's Pass National Park, it is important to know that this is considered New Zealand's most hazardous park. This is probably not so much because the park is inherently unsafe as it is because it offers easy access to dangerous slopes and backcountry. Make sure you only go hiking, climbing, and skiing in areas which are consistent with your skill level. That way you will stay safe.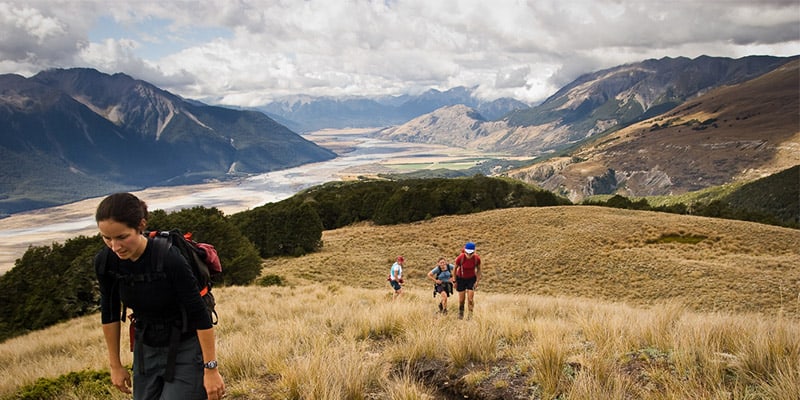 4. Mount Cook National Park
Drive four and a half hours west of Christchurch and you will arrive at Aoraki/Mount Cook National Park. This rugged park is home to 19 peaks which are over 3,000 metres in height. The highest mountain in the whole country is located here, called Aoraki and also known as Mount Cook.
Walking and tramping paths range from easy to hard, and there are opportunities for hunting, mountaineering, ski trips and more. This is also considered to be one of the best locations in the entire country for stargazing.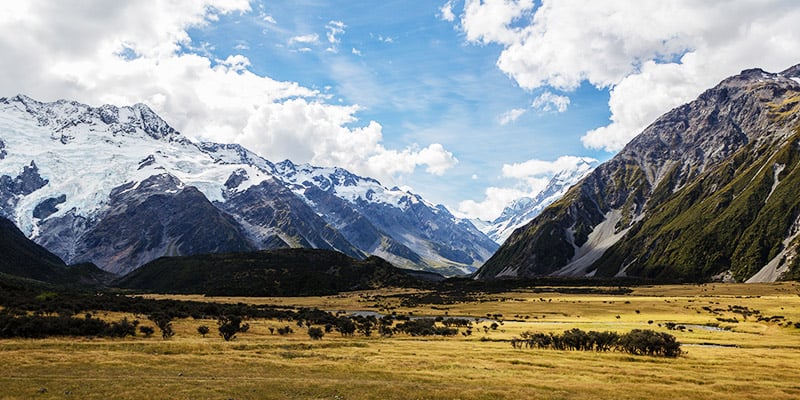 Now you are familiar with some of the most remarkable conservation parks near Christchurch, New Zealand! New Zealand is famous around the world for the spectacular scenery it boasts, so a trip to just one of these remarkable destinations can easily provide you with weeks of enjoyment. So whether you tour each of these parks in turn or you choose to spend your time exploring just one in-depth, you will have the time of your life!