4 Must-See Destinations Near Queenstown
Queenstown is a magical resort town like no other, situated along the banks of Lake Wakatipu. Located in mountainous country, it offers a staging post for skiers, snowboarders, and others who enjoy winter sports and outdoor adventure. It also is close to what is reported to be the southernmost wine producing region in the entire world.
Queenstown is quite picturesque, and on its own has plenty to offer the intrepid soul. But you would be remiss not to set out in your motorhome or campervan to explore its marvellous surroundings. Here are 4 destinations near Queenstown that belong on every traveller's itinerary!
1. Milford Sound
It takes a few hours to drive from Queenstown to Milford Sound, but the drive is spectacular, and the time you spend getting your destination is more than worth it. The sound features incredibly tranquil waters, providing an almost mirror-like reflection on calm days of the peaks which just sharply above. It is among the most famous destinations in all of New Zealand. Take a boat out on the serene water, and prepare to be astonished as you behold the majestic waterfalls cascading down the mountainsides.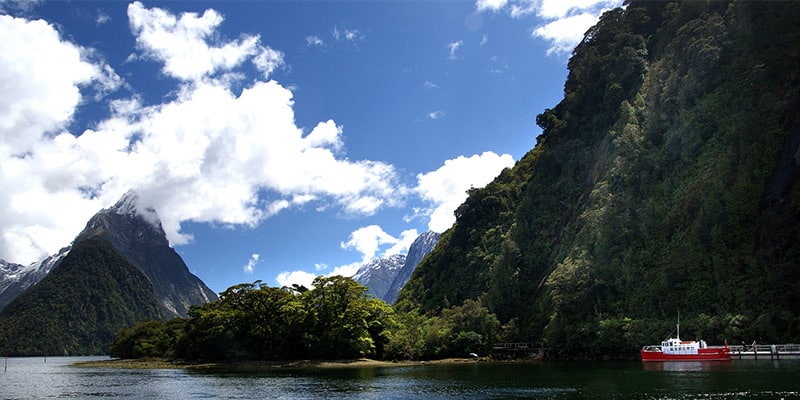 2. Glenorchy
You have watched The Lord of the Rings, right? If you haven't, you should before you come to New Zealand, because the film trilogy will give you a fabulous preview of some of the astonishing scenery you are about to drive right into the middle of.
Just northwest of Queenstown at the northern tip of Lake Wakatipu, you will find Glenorchy. This area was used for three separate locations within the fictional world of Middle Earth in The Lord of the Rings trilogy—Isengard, Amon Hen and Lothlórien. If you have watched the movies, you already know just how breathtaking these locations are. It's time for your own journey to Middle Earth!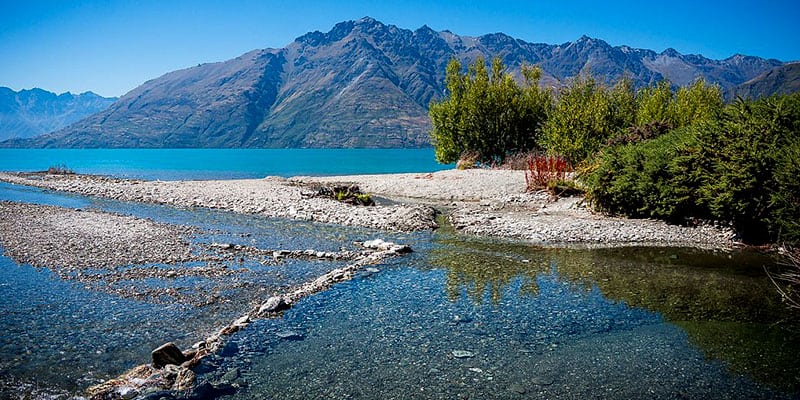 3. Lake Wakatipu
Lake Wakatipu itself is not to be overlooked. There is so much you can do in and around the lake. You can go out on a cruise, you can spend time at the beach, you can feed birds, or you can just enjoy the beautiful Queenstown skyline. Whatever you are into, you will find endless activities available to you for relaxation or adventure. You choose the pace, and enjoy all that beautiful Lake Wakatipu has to offer!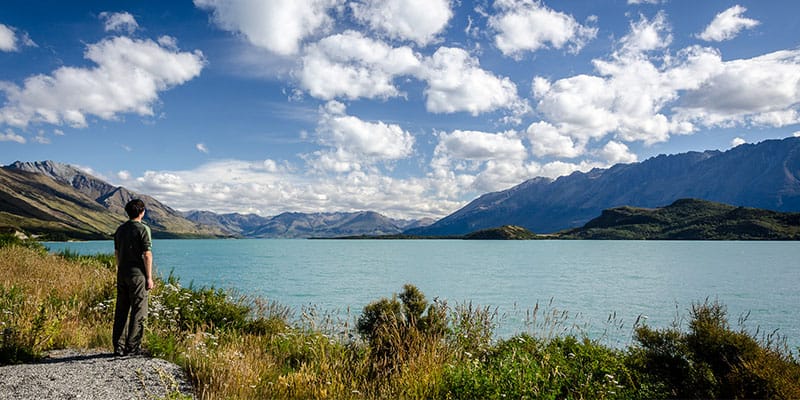 4. Mirror Lake
While you are driving to Milford Sound, take some time to stop over at Fiordland National Park. While the park offers an abundance of breathtaking sights, perhaps the most famous are the Mirror Lakes. As their name implies, these small lakes are renowned for the amazing clarity and stillness of their reflections. Reflecting the spectacular Earl Mountains, they offer unforgettable sights and amazing photographic opportunities. The Mirror Lakes Walk is also quite easy, making it an excellent option for explorers of all ages.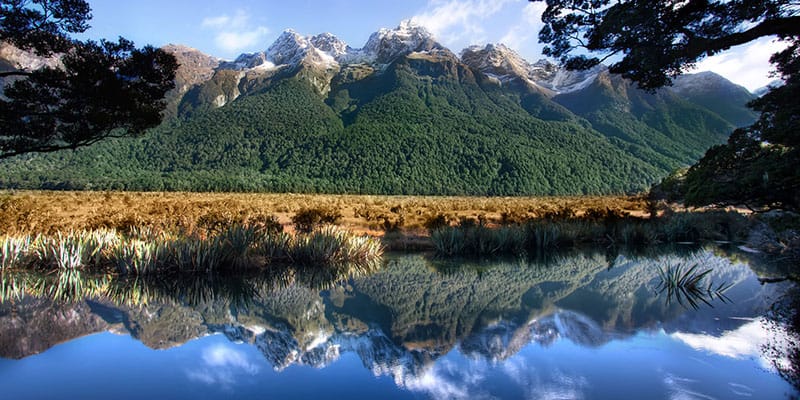 Now you have some amazing destinations to add to your bucket list! Enjoy your trip to the Queenstown region. There is more to see and do here than you can possibly fit in a single trip. So while you are here, you will doubtless find yourself planning future adventures!