4 Coastal Destinations Near Auckland
Auckland, known as the "City of Sails," is surrounded by water, offering beautiful views on all sides. As you might expect, there are a number of amazing coastal drives and destinations located within short reach of the city. So pack up a picnic lunch and grab your surfboard and your camera—there is so much to see and do at the beaches near Auckland. Let's check out 4 coastal destinations you can't miss!
1. Achilles Point
Just to the east of Auckland, you will find Achilles Point. It's a short drive to an amazing spot. Here on the rocky promontory, you can check out some awesome views and some intriguing geology as well (including a volcanic crater). While here, you can visit the sandy secluded shores of Ladies Bay as well. Keep in mind that this beach as well as Gentleman's Bay to the east are unofficial nudist beaches.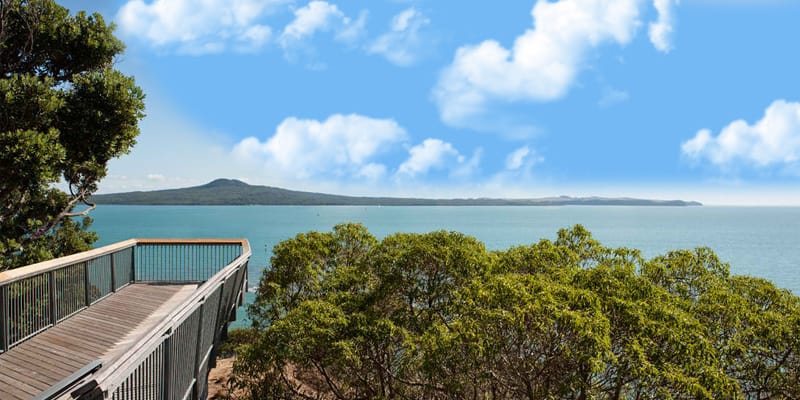 2. West Coast Scenic Drive
Next up, take the West Coast Scenic Drive to check out a number of beautiful beaches such as Piha, Bethells and Karekare. The drive itself is spectacular, and the beaches themselves offer plenty of opportunities for scenic views, secluded walks, and even hikes to waterfalls. There are also some lovely little cafes where you can stop in and relax with a cup of coffee. Plan to make this a longer day trip, since there is so much to see along the way.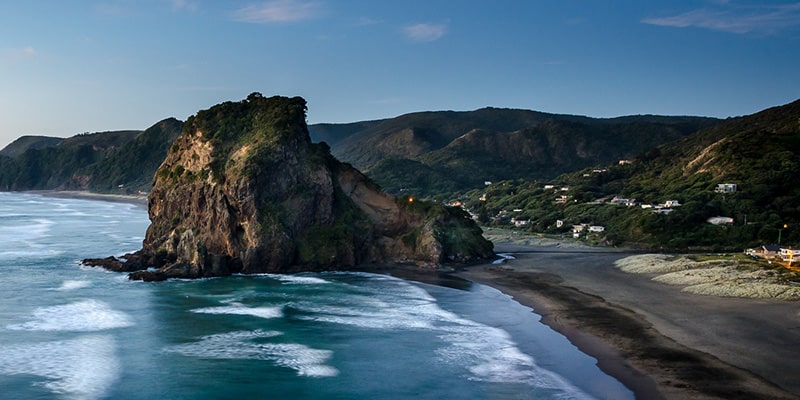 3. Kawakawa Bay
Further to the east of Auckland is Kawakawa Bay. This rural area offers an abundance of destinations which are all well worth checking out. For a fabulous drive, try the Maraetai Coast Road or the Clevedon-Kawakawa Road—or both if you have the time. You will find a number of first-class beaches along both of these drives, and you will be able to enjoy outstanding views of the Hauraki Gulf islands.
At the nearby Clevedon Scenic Reserve, make time to visit the Thorp Quarry site which contains a lovely waterfall as well as a boardwalk and a spot for a picnic. For a bite to eat, head to the Clevedon Farmers Market for some fresh produce.
4. Manukau Heads Lighthouse
If you enjoy lighthouses, you will definitely want to make time to visit Manukau Heads Lighthouse. This scenic wooden lighthouse can be reached via a series of 120 stairs. There are lovely views from the balcony, and you may even spot a Maui's Dolphin frolicking in the waves below. This rare marine animal finds sanctuary here at this peaceful destination—and so will you.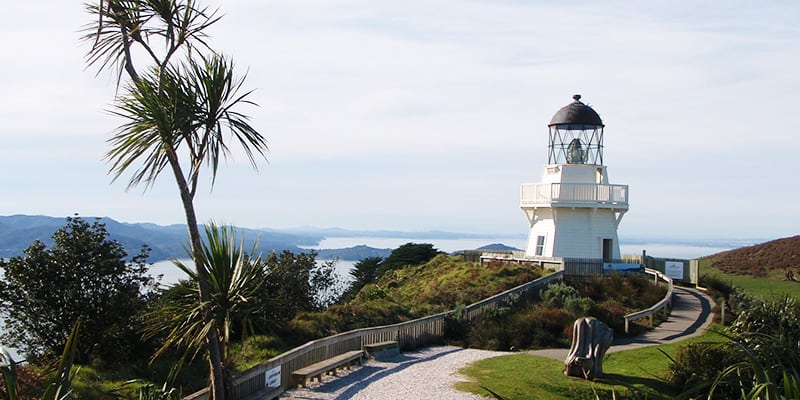 For those who love beaches and cliff tops, islands and promontories, it is hard to beat the coastal drives around Auckland. Whether you head out for a short jaunt or you spend the entire day driving up and down the coastline, you will have a chance to enjoy some of the finest coastal scenery not just in New Zealand, but on the planet.