4. Beautiful Parks to Visit Near Auckland
The Auckland region is best known for its coastal drives, but beaches and sea cliffs are just the beginning. Did you know that you can also explore beautiful forest trails in the parks surrounding the "City of Sails?" There are quite a few amazing parks within a short drive of Auckland—and as you will discover, the scenery they boast is spectacularly diverse. Here are 4 parks to add to your campervan itinerary while you are in the Auckland area!
1. Coromandel Forest Park
If you are looking at a map of the Auckland area, one of the most prominent parks you will notice right away is Coromandel Forest Park to the east. This large park features forested mountains and secluded valleys, and easily offers days worth of activities.
Take a walk from Ferry Landing Wharf, constructed in 1837, and proceed to Historic Whitianga Rock Maori Pa site. Or consider a climb up to the top of Mount Paku, a volcano rising over the Tairua Harbour. Another highlight is the Maratoto Wires Track, featuring two exquisite waterfalls. You will find plenty of other hikes in the area as well, some easy, some hard—and all well worth your time.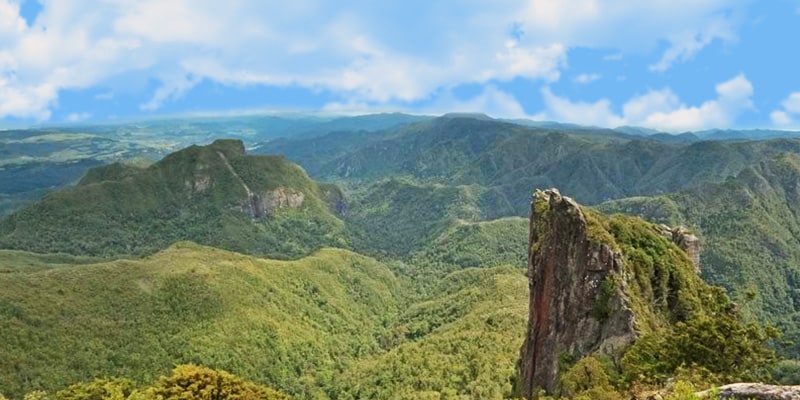 2. Kaimai-Mamaku Forest Park
If you venture just south of Coromandel Forest Park, you will come upon another beautiful destination, Kaimai-Mamaku Forest Park. Here you will discover other amazing hikes such as the Ananui Falls Track and the Karangahake windows Walk. Some of the walks are short—less than half an hour. Many others are quite a bit longer, ranging as high as 4-5 hours.
There are a number of historic logging sites and mines scattered throughout the park, so history buffs and nature lovers alike will find plenty to interest them at Kaimai-Mamaku Forest Park.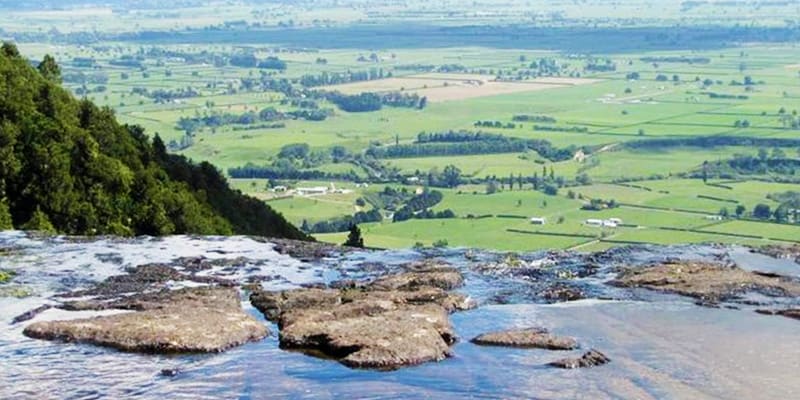 3. Auckland Centennial Park
A short drive southwest of downtown Auckland will bring you to the Auckland Centennial Park. This reserve is home to a regenerating forest and contains eight named tracks for you to explore. You can download a map and brochure or pick one up at a local visitor's centre if you wish to learn about the different types of trees and plants along the numbered nature trails. You can also enjoy a picnic right next to the car park.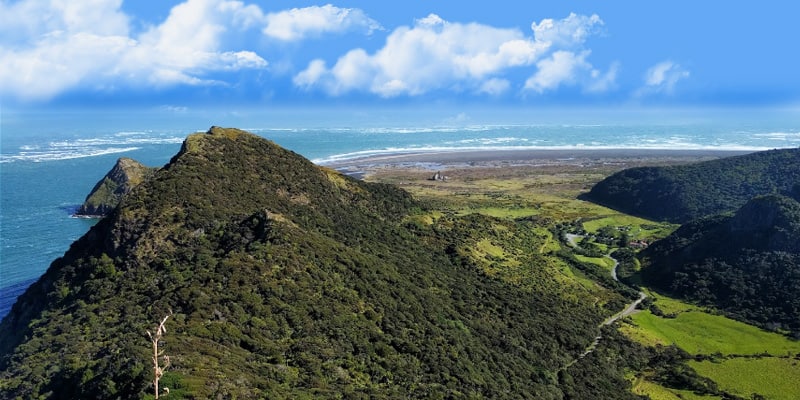 4. Rangitoto Island Scenic Reserve
Finally, in the Hauraki Gulf northeast of Auckland, you will find the Rangitoto Island Scenic Reserve. Geologically speaking, Rangitoto is fairly new—it rose up out of the sea just six centuries ago. You can't miss it on the horizon when you are in Auckland—the volcano measures 5.5 kilometres in length and has an almost perfectly symmetrical profile. You can take the Fullers ferry to reach the island, and from there, you can explore as you wish. You can even hike up to the summit, which only takes around an hour to reach.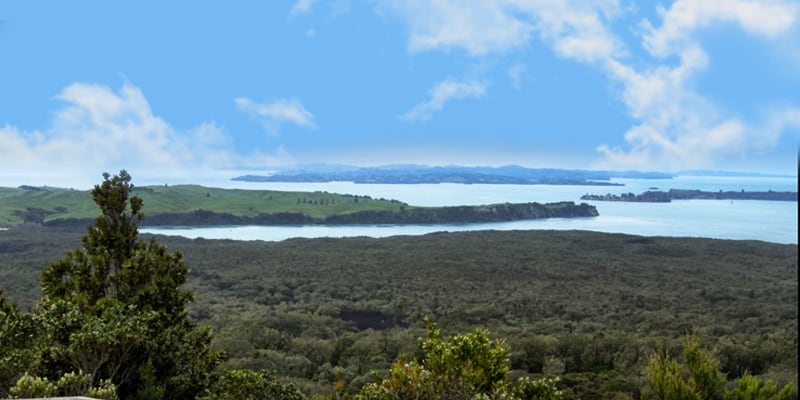 Now you are familiar with some of the most beautiful nature parks surrounding the lovely city of Auckland. The Auckland region offers so much to explore—beaches, forests, even volcanoes. Any one of these parks can provide you with days of outdoor adventures, so get behind the wheel of your campervan and get ready to create some unforgettable vacation memories!