4 Beautiful Parks to Drive to From Wellington in Your Campervan
On the Cook Strait, you will find New Zealand's colourful capital city of Wellington. Wellington is renowned for its waterfront, its museums, theatres, and universities. While you will discover numerous diversions within city bounds, you will also find that it is quite a crowded place, with around 405,000 residents.
Thankfully, if you do want a breather from the crowds, there are plenty of places you can drive to in your campervan or motorhome which are not too far away, but which provide you with a feeling of escape. Following are 4 lovely parks near Wellington where you can surround yourself in the natural beauty of New Zealand!
1. East Harbour Regional Park
There is quite a bit of parkland east of the Wellington Harbour. Much of the land is mountainous, but alongside the Harbour itself is an accessible recreational area you can visit called East Harbour Regional Park.
This park is distinguished by bush-covered hills, and features a number of walking tracks. In this area, you will find plenty of natural beauty to explore, but you will also find a yacht club and a golf club. You can also drive on down to Pencarrow Lower Lighthouse. Note that dogs are allowed in the Northern Forest, but may not be allowed past the lighthouse. If you are not sure what to do while you are in the area, a visit to East Harbour Regional Park can easily fill a day or two since there is such a wide variety of activities to enjoy.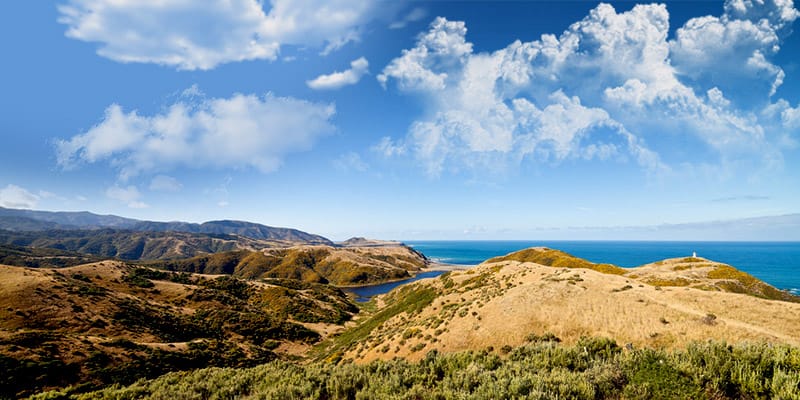 2. Belmont Regional Park
If you drive north of Wellington Harbour instead of east, you will come upon Belmont Regional Park. If you like wide open spaces, you will be swept away by the high, dramatic hills here and the vast skies above. It is the largest regional park in the Wellington area, spanning some 15 kilometres between Haywards and Wellington Harbour and around 10 kilometres up to Porirua. The highest peaks here rise to 456 metres.
There are hiking tracks all over the park, so no matter where you park, you should find plenty of opportunities to explore on foot or on a mountain bike. You can also go horse riding.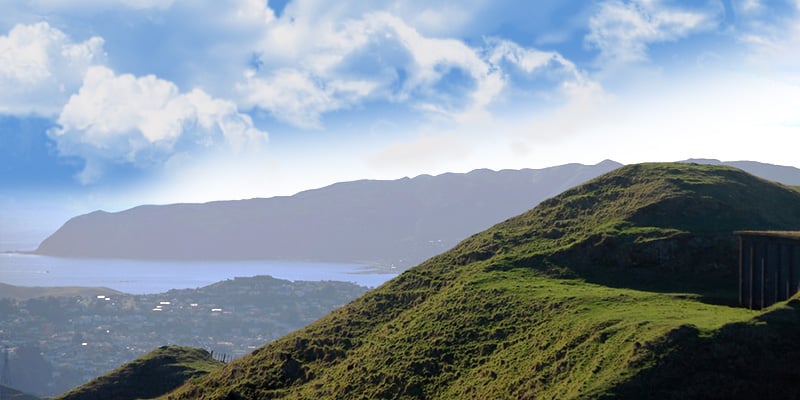 3. Battle Hill Farm Forest Park
If you dream of gently rolling hills, lush green meadows, and lovely shade trees, you will want to drive north of Porirua to Battle Hill Farm Forest Park in the Akatarawa Forest. This is another Wellington Regional park, where the Battle of Battle Hill took place in 1846. As such, it is a great place to learn about history while enjoying some fantastic idyllic scenery. There are a number of walkways which are perfect for biking, hiking or horseback riding.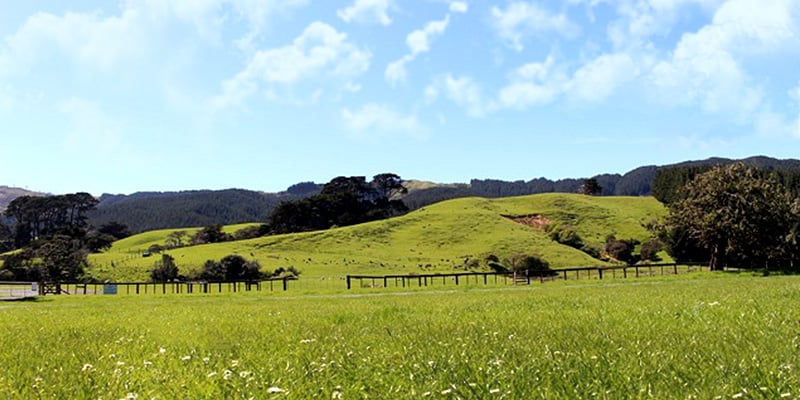 4. Kaitoke Regional Park
If you are a fan of The Lord of the Rings, one regional park near Wellington you absolutely cannot stand to miss is Kaitoke, which is east of Akatarawa Forest past Upper Hutt. This park spans 2,860 hectares and features the Hutt River gorge and hills covered in bush. You also can walk under the shade of rata, beech and rimu trees or relax near serene river pools. Many of the tracks are quite easy; some are even wheelchair-accessible.
The site of interest here to Lord of the Rings fans is Rivendell. You will find nothing left here from the original film set, but you may recognise your surroundings. There is also an Elvish Archway replica which was set up by the Greater Wellington Regional Council to welcome tourists to the Elrond's sanctuary. Standing here in these beautiful surroundings, it easy to imagine that Arwen or Aragorn is going to tap you on the shoulder at any minute and say something epic about the fate of Middle Earth.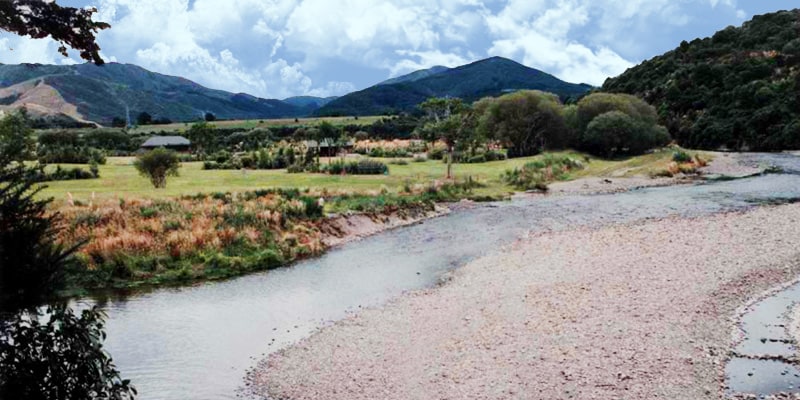 Conclusion: Wellington Regional Parks Offer So Much to Explore
New Zealand is known around the world for its breathtaking landscapes. The parks near Wellington are accessible in your campervan or 4WD vehicle, and offer you access to some of the most stunning scenery around.