4 Amazing Campgrounds for Campervans Near Wellington
If you are visiting the capital city of Wellington, New Zealand in a rented motorhome or campervan, you will be excited to discover that there are many lovely campgrounds waiting to welcome you around the area. Some of these are quite close to the city, while others are a little more far-flung. So whatever atmosphere you are looking for and whatever amenities you require, you will find plenty of spots to park in comfort and enjoy the local sights and activities. Not sure where to begin with your bookings? Read on to learn about 4 picturesque campgrounds to explore!
1. Kapiti Holiday Resort
Located on the Kapiti Coast, this is the only campground in the lower North Island region where every campsite boasts a private toilet and shower. While Paraparaumu Beach is quite busy, the resort is surrounded by evergreen hedges to screen out the crowds and the noise, providing an atmosphere of seclusion and tranquillity. Nearby is Marine Parade, where you can shop or dine. There are also playgrounds, a skate park, and a duck pond.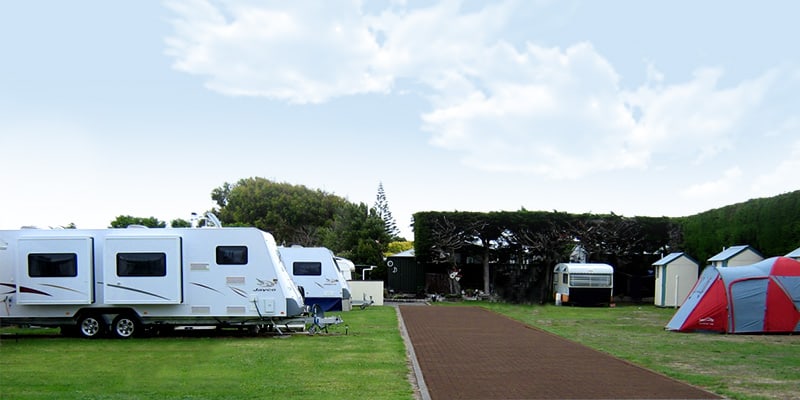 2. Paekakariki Holiday Park
This campground and holiday park spans 11 acres and offers sports for campervans and motorhomes, as well as tent sites. Located 45 minutes north of Wellington City, it is close to the ferry and the airport. Facilities include communal kitchens, toilets and showers, laundries, barbecues, a dump station, an internet kiosk and more. Kids can enjoy the playground, trampolines and a jumping pillow. There is also a nearby stream and bike tracks.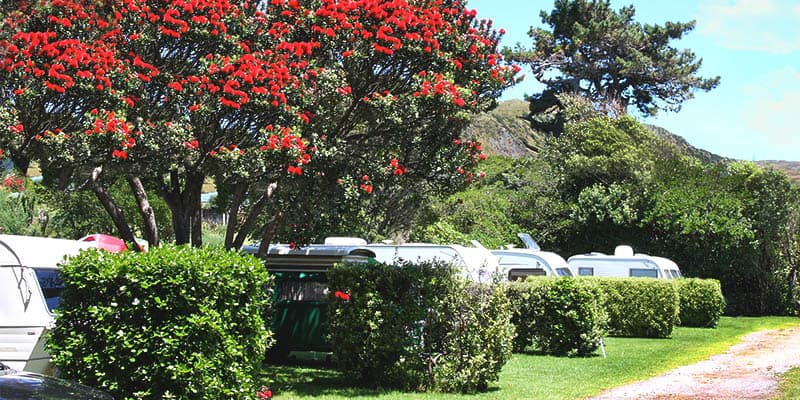 3. Wellington's Kiwi Holiday Park
This park is located right at the mouth of the Akatarawa Valley. It is very quiet here, even during peak season. You're located on the banks of the Hutt River, and have 32 hectares of parkland to explore right there on location. You are also close to Harcourt Park, which has a play area for kids and some lovely gardens to explore. You can also go fishing, mountain biking, swimming, or hiking. If you recognise some of the scenery, that is probably because it was featured in The Lord of the Rings trilogy.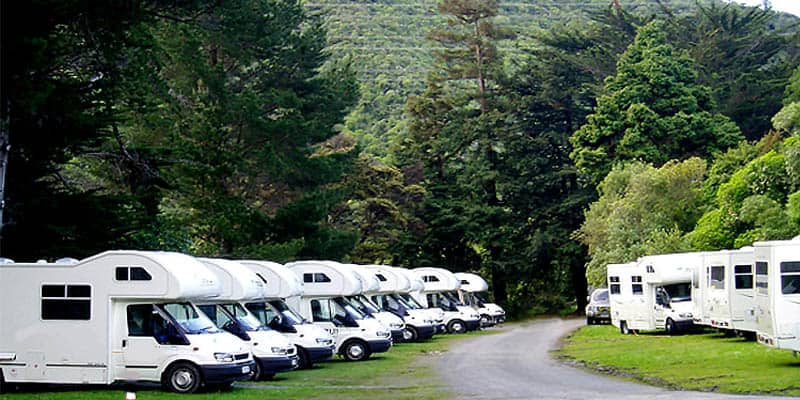 4. Waiohine Gorge Campsite
This campground is located where two gorges meet over the Waiohine River. You can arrive by motorhome, but be sure to drive with care along the narrow gravel Waiohine Gorge Road. Here you can go swimming, rafting, or canoeing, or you can hike or enjoy a picnic lunch. You do not need to place a reservation, but spots are limited, so keep that in mind and plan accordingly.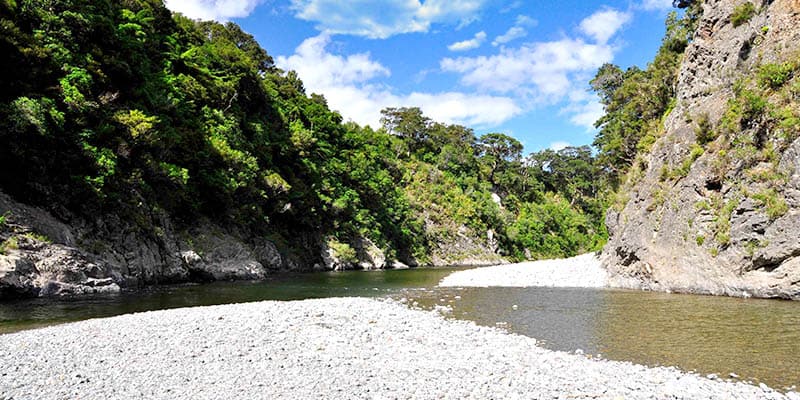 Conclusion: There Are Some Amazing Campgrounds to Enjoy Your Wellington Campervan Vacation in Comfort and Serenity
You now are familiar with some of the best campgrounds in the Wellington area. At any of these spots, you can park your rented campervan or motorhome and relax, enjoying New Zealand's beautiful scenery and enjoying the most exciting local activities.