3 Must-See Destinations Near Christchurch
The beautiful city of Christchurch on the eastern coast of New Zealand is the largest city on the South Island, and the oldest city in the entire country. It also serves as the seat of the Canterbury Region. The most distinctive feature of Christchurch is the Avon River, which cuts right through the city centre. There is parkland along both banks, making it a lovely spot to relax and enjoy some fresh air.
While in the city, you will also doubtless want to explore the Botanic Gardens, the Christchurch Art Gallery, and the Canterbury Museum. But you would be remiss not to also hop in your campervan and explore some of the surrounding area. Here are 3 must-see destinations in the Christchurch area!
1. Arthur's Pass
If you are drawn to the mighty peaks of the Southern Alps, then you will definitely want to head to Arthur's Pass, found in Arthur's Pass National Park. This pass climbs an astonishing 900 metres, making it the highest one in the entire mountain range. The pass became famous when surveyor Arthur Dudley Dobson used it in 1864, but it actually was used long before that by Māori hunting parties.
On the eastern side of the pass, you will find beech forests and shingle-filled riverbeds. The west side is very different. This area receives a good deal more precipitation, and features dense rainforest foliage and rivers down deep gorges. On top of the pass, you will find yourself surrounded by glaciers, snowy peaks and scree, a dramatic vista unlike any other. Many of the peaks soar more than 2,000 metres high, the highest being the 2,400 metre tall Mount Murchison.
While you are here, you will find plenty of activities to keep you busy. There are of course many hiking trails available. You also can ski, snowboard, and climb. But even if all you do is drive up along the pass, you will be astounded by the experience.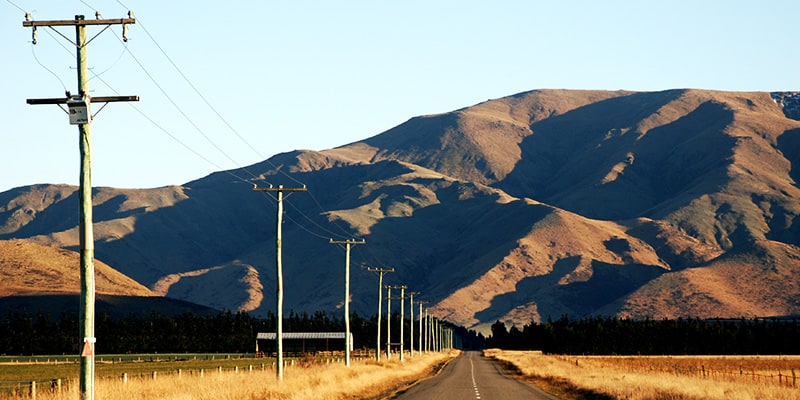 2. Mount Cook National Park
If you are in Canterbury, Mount Cook National Park is really just a given. If you are going to hit just one destination, either this or the pass above would be a great pick. Also known as Aoraki National Park, this rugged landscape features 19 peaks cresting above 3,000 metres, one of which is the highest in all of New Zealand: Mount Cook, also called Aoraki. Walk here, climb, ski, or even hunt. And be sure to park at the scenic White Horse Hill Campground, which does accept motorhomes.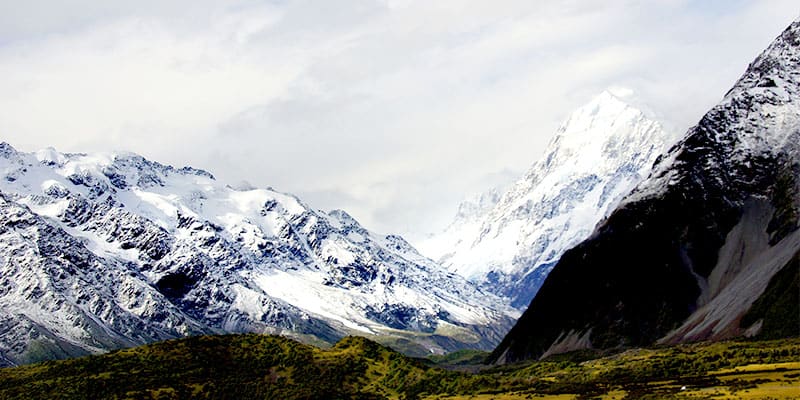 3. Mount Somers
Mount Somers is not a mountain—it is actually a small town which you will find in mid-Canterbury. Here you will be surrounded by sub-alpine tussock lands, bush, canyons, and even volcanic formations, making it a unique geological area to explore. There are a number of tracks for hiking, and you can check out historic coalmines.
There are many interesting species of plants here, as well as diverse wildlife, particularly where avian species are concerned. Indeed, you can even spot the New Zealand falcon in this area. Also of interest is the Mount Somers giant wētā Deinacrida, a type of giant grasshopper measuring 12.5 cm long with orange and black legs.
As to the town of Mount Somers itself, it hosts a population of 2,307 according to census data from 2001. The town itself is not really the attraction, but it is a pleasant and welcoming place. You can stop in at the tavern for a delicious meal or the general store to pick up supplies. There is also a swimming pool, tennis court, and squash court.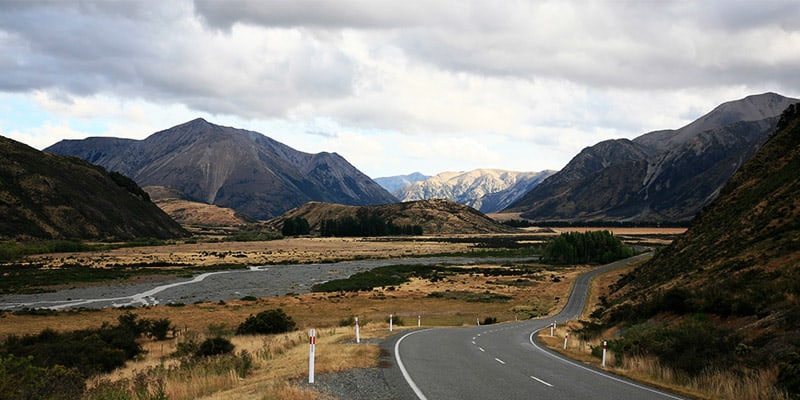 As you can see, the area around Christchurch offers ample opportunities for exploration in your campervan or motorhome. Enjoy discovering these spectacular destinations on your next New Zealand road trip!