3 Must-See Destinations Near Auckland
Auckland is the most populated urban area in New Zealand, and is considered one of the most livable cities in the world according to a number of surveys. And no wonder—with its beautiful parks, fascinating museums, top-flight restaurants, and world-class theatres, there is something for everyone in this lovely cosmopolitan city. But what if you want to break away from the crowds for a bit and see more of the surrounding region? Hop in your motorhome or campervan and check out any of these 3 must-see destinations!
1. Manukau Heads Lighthouse
There are only a few lighthouses which are open to visitors in New Zealand. So while you are in the Auckland area, you will not want to miss out on the chance to take a tour of Manukau Heads Lighthouse south of the city.
To reach the wooden lighthouse, you will need to climb up 120 stairs (transport is available if you cannot climb stairs). From there, you can enter the lighthouse and take the guided tour. The visit is free (though donations are welcome). Read the displays to learn about the history of the lighthouse, then step out on the balcony to take in breathtaking views of the harbour. Be sure to look down. If you are lucky, you might catch a glimpse of a Maui's Dolphin—one of the rarest marine mammals on the entire planet.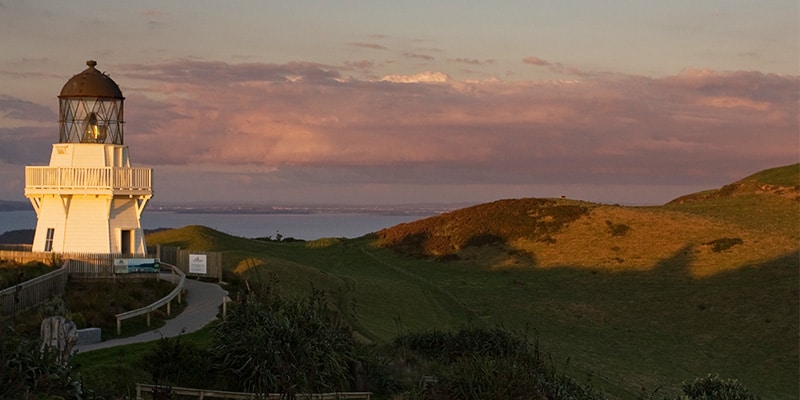 2. Whatipu Beach
You can drive through Auckland Centennial Park and Waitakere Ranges Regional Park to reach Whatipu Beach. It is remote, quiet, and offers a huge amount of space, so you can easily seek solitude here. In fact, depending on the season you are visiting, you might find you have the entire beach to yourself. If you head north along the shore, you can find some caves which are famous for their great acoustics.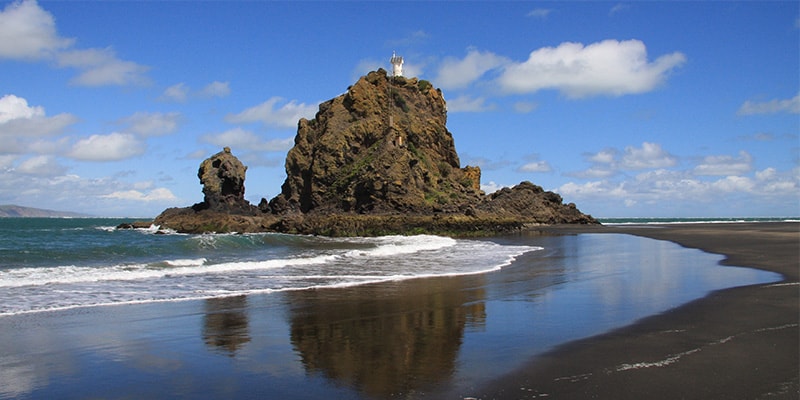 3. Rotorua
Heading southeast from Auckland, you will come upon Rotorua. Known as "New Zealand's Coolest Hot Spot," Rotorua is an exciting geothermal area to explore. There is so much to see and do in Rotorua that you should probably plan to spend at least several days here.
Outdoor lovers can go hiking or backpacking, cycling or mountain biking, or enjoy fishing, hunting, or golf. Those who prefer indoor activities can visit one of Rotorua's famous spas, check out a museum or art gallery, or shop at a local market for souvenirs.
Whatever you do at Rotorua, do not miss out on the geothermal features! At the thermal parks, you can view colorful hot springs, bubbling mud, and dramatic geysers. Geothermal parks like these are pretty hard to come by anywhere on the planet, so take full advantage of the opportunity to discover a truly unique landscape!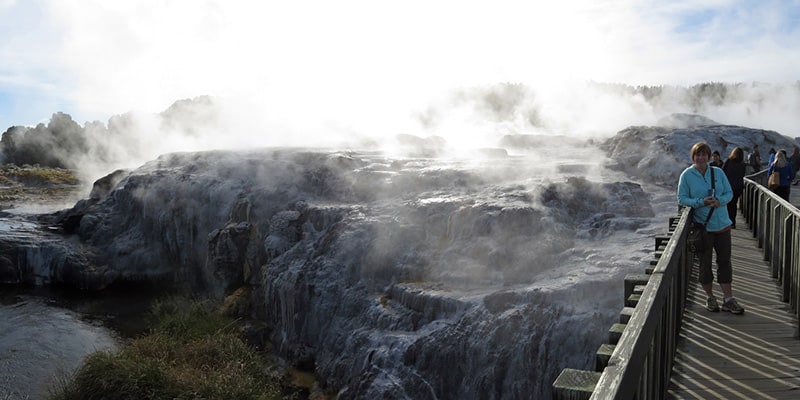 As you can see, there are a ton of cool destinations and activities to check out in the Auckland area! So climb inside your motorhome or campervan and head out to Rotorua, Whatipu or the Manukau Heads Lighthouse. With the memories you create at each of these iconic New Zealand destinations, you'll be eager to plan a return trip!