3 Coastal Trips Near Christchurch to Take in Your Campervan
There are so many draws to the city of Christchurch. For one, the city itself is a remarkably lovely one, traversed as it is by the beautiful Avon river. But the scenery around the city is also a big part of its appeal. On one side, there are the soaring mountain peaks, and on the other, the breathtaking splendor of the South Pacific.
There are many amazing day trips you can take along the coastline near Christchurch for epic ocean views and relaxing days on the beach. Here are 3 destinations to make sure you add to your itinerary!
1. Akaroa
Akaroa is not far at all from the city centre of Christchurch. Drive southeast onto the Banks Peninsula, and you will find this delightful little town situated on the Akaroa Harbour.
Not only is the drive itself incredibly scenic, but parked here at the beach, you can enjoy all kinds of fun activities, including swimming with rare Hector's dolphins. Even though you are really close to Christchurch, you will feel like you have escaped the hustle and bustle and found yourself in a faraway storybook land. You will find plenty of spots here to park your campervan or motorhome as well, so be sure to stay for a couple of days!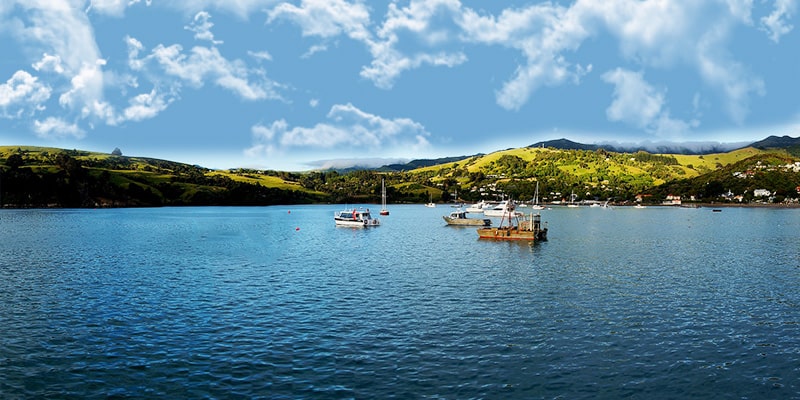 2. Corsair Bay
On that note, it isn't much of a "trip," but you should also make time to drop by Lyttelton while you are in this general area. Lyttelton is right next to Christchurch, and is also close to the surfing haven known as Taylors Mistake.
West of Lyttelton, you will also find Corsair Bay. Like Akaroa, this is a picturesque harbour, one which features a beautiful beach. Because the beach is sheltered from the winds, it makes a wonderful place to relax and spend a day. During the summer and on the weekends it can get to be crowded, but with water this tranquil and warm, it is easy to see why.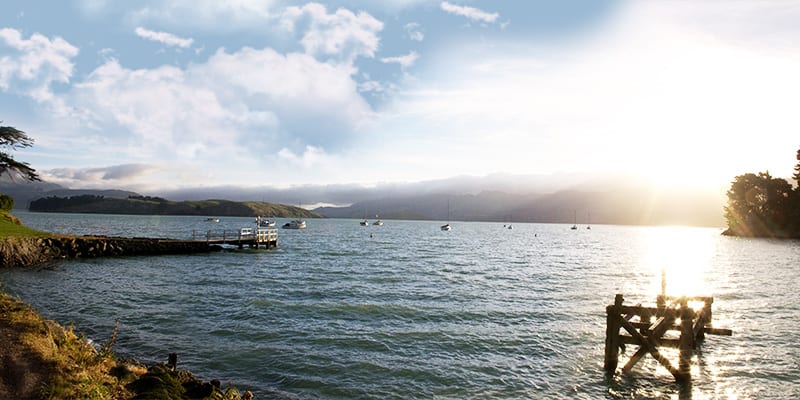 3. Kaikoura
Finally, here is a destination which is guaranteed to steal your breath away. It is a longer drive, but it is well worth it. The entire drive goes along the coast, so you get to see beautiful vistas all along the way. When you arrive, you will find yourself at a scenic coastal town like no other, sandwiched between the South Pacific and the snow-capped Seaward Kaikoura Range.
The main highlight of Kaikoura isn't the scenery, however. That would be magnificent enough, but it is the magical encounters with marine mammals that really draw visitors here. While in Kaikoura, you can watch dolphins, whales, and fur seals at play.
Those with an interest in whaling will also want to check out the Fyffe house, constructed in 1842. While this house is an amazingly well-preserved example of wooden colonial architecture, what is really fascinating about it is the fact that it was built on a foundation of whale bones.
As you can see, Christchurch is situated in a coastal wonderland. Where else can you go out on a whale watching expedition, then jump in your campervan and drive a couple of hours to find yourself surrounded by breathtaking snowy peaks? In fact, while you are planning your itinerary, be sure to check out our article on Unbelievable Parks to Visit In Your Campervan Near Christchurch to find out about some of these spectacular mountain trips. That way you can take in the best of both worlds!